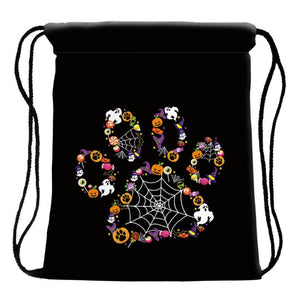 Drawstring Bag - Halloween Black Paw Print
The perfect bag that does it all! Carry spare clothes for a child or to the gym, beach or snack bag, wet bag for swimsuits, diapers and more!
The images shown are digital renderings of the items, please be aware that the real life items may vary slightly.
Measures 15.35" high by 11.8" wide.
Soft cotton rope strings.
Water resistant, polyester fabric material.
Weight is approximately 3oz per bag
Ready To Ship