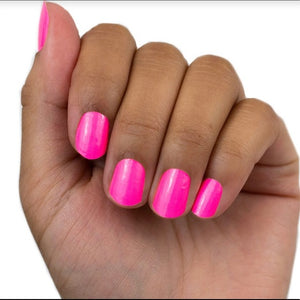 Gloss Angeles
Hello, color! Gloss Angeles is a vivid neon pink. Creme finish.
Please note: due to neon colors' tendency to experience color fading when exposed to sunlight, we recommend storing with the packaging window completely covered in a cool, dark place.
Each set includes 16 double-ended nail polish strips.
Buy 3, Get 1 Free!
For the "Buy 3 Get 1 Free" promo, simply add any 4 nail strips to your cart and the discount will apply automatically! 🤗